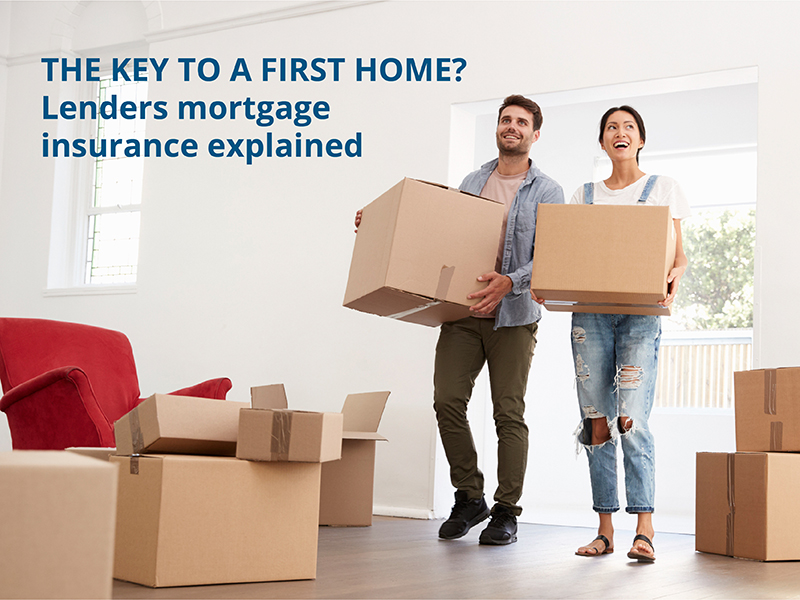 A recent survey of 1,000 Australian first home buyers by ME Bank found that 88 percent did not understand that lenders mortgage insurance (LMI) covered lenders and not the borrower.
This is a serious knowledge gap in the buying process. Lenders Mortgage Insurance clearly needs to be explained better…
When you consider that a one-bedroom apartment on the Northern Beaches would currently set you back around $600,000, saving a 20 percent deposit ($120,000) to buy it can seem like a monumental task for first-time buyers
That's where LMI may be able to help.
While it might seem like another added expense, it can provide the opportunity to dive into the property market earlier, without having to save up 20 per cent of the property's purchase price as a deposit.
LMI Explained: Who does it insure?
LMI protects the lender.
Should a mortgage go into default, it guarantees that the lender will get their money back if the property needs to be sold and there is a shortfall in repaying the loan.
While a 20 percent deposit generally provides a good buffer against any drops in property value over the life of a loan, LMI basically provides the same protection.
What's in it for you?
For you as the borrower, lenders mortgage insurance may mean that you can purchase a property, entering the market earlier and with a smaller deposit.
For example, a five per cent deposit may be enough. In the example above where the property is priced at $600,000, the deposit is reduced from $120,000 to just $30,000.
And, if the market is running hot and prices are rising rapidly, paying LMI so that you can buy now could work out more cost-effective than taking the time to save a larger deposit.
It's the opposite if the market is in decline, of course. In the time it takes to save a higher deposit amount, property prices may well have surged by more than the cost of the insurance, which was the case between 2012 and 2017.
For some purchasers, it can make good financial sense to purchase earlier even with the added cost of LMI, especially when you factor in the rent that you would pay while you're saving.
LMI premiums
The insurance premium is a one-off payment but you may be able to roll it into the loan amount or "capitalise" it, as it is commonly known. This allows you to pay for it month-by-month along with your home loan.
There can be a big difference between premiums paid if, for example, you have a 10 per cent deposit saved, as opposed to a five per cent deposit.
It may well be worth trying to gather together some extra funds as the premium will just about be halved with the extra five percent deposit saved.
What next?
Investigating your options and working out whether to buy now or save the extra deposit is a decision that a good mortgage broker can help you with.
Contact us here if you would like us to help you on your property journey.