Why Our Clients Regard Us As the Number 1 Broker On The Northern Beaches
It can be a very daunting process trying to find the right home loan at a great rate, that also meets your personal circumstances. Let Right Financial take the stress and hassle away from you, we'll do all the running around for you to find the most suitable home loan at the lowest rate possible. We specialise in helping first home buyers, by taking our time to explain the whole process from start to finish and we are always happy to introduce you to our trusted business partners to assist with conveyancing, accounting and financial planning. We also take the time to review your loans annually to make sure you're always on the most competitive rate possible. All this, and we don't charge any advice fees!
Right Financial provides expert Mortgage Broking services to the entire Northern Beaches including Manly, Manly Vale, Balgowlah, Seaforth, Balgowlah Heights, Fairlight, Queenscliff, North Balgowlah, Freshwater, Brookvale, Dee Why, Collaroy, Narrabeen, Warriewood, Mona Vale, Frenchs Forest, Forestville and all surrounding areas. If you are looking for the best mortgage broker on the northern beaches then look no further!

Daniel Bateup
AMM service & professionalism was first-class when recently refinancing. I have no hesitation in recommending Nick & his team to anyone.
Daniel Bateup

Michael Nienaber
Nick Press and the Asset Mortgage Management team made my first home purchase a smooth and straight forward experience. Nick kept me up to date on all stages of the process, providing a fantastic personal, one-to-one service which was something I did not expect and greatly appreciated as buying property can get pretty stressful at times.
Michael Nienaber

Andrew Donnelly
I would just like to thank all of you guys for getting this done, you made it so easy from my end. Thanks and look forward to the next one.
Andrew Donnelly

Heavyweight Bass
Amazing service, went above and beyond to help my wife and I get the right package for us. Highly recommended..Thanks Nick and the team!
Heavyweight Bass

Jayne Carey
Reliable service that has your home buying needs covered!
Jayne Carey

Lucy Coventry
We have used Right Financial to settle on two properties now and have had an excellent experience both times. Nick (first) and Jenna (second settlement) communicated really well, always kept us in the loop and got us the best deal each time. They have been a great middle man between us and the bank and have made the process easy. We will use them again in the future without hesitation. Thanks again Jenna and Nick.
Lucy Coventry

Mason Taylor
Nick and Jenna were legendary helping us get a loan at the time when the banks really were doing everything to stop it from happening! Lots of folks were actually surprised we got over the line considering the position we were in, but these guys didn't stop working till it got over the line. Recommend them for sure!
Mason Taylor

Ben Property North Agency
A seamless and simple process! thanks for making my loan such a breeze! Would highly recommend you to anyone considering a loan!
Ben Benny
If You Want To SAVE, Talk To US ASAP!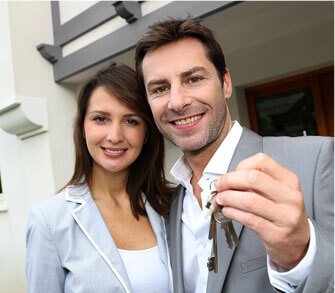 SAVED $202,000
Sam came in to refinance his current Investment loan, we were able to save him over $200,000 covering the life of his loan!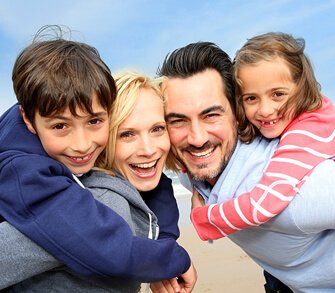 SAVED $70,400
By letting the team at Right Financial find the right loan for our situation we saved over $70,000 and could not be happier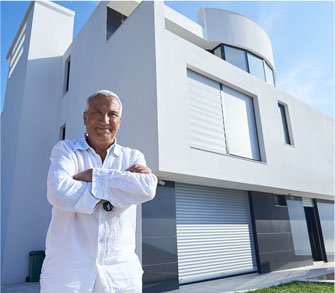 SAVED $91,000
Whilst looking for property to house my business, Right Financial took all the stress out of finding the right deal for me. And the saving was a huge bonus!
"We Saved Over $300,000
Over The Life Of Our Loan!
So Glad We Spoke To
Right Financial"
Frank. E – Frenchs Forest

What Makes Us So Different?
Right Financial – Free Expert Home Loan Advice on the Northern Beaches of Sydney
Your local Mortgage Broker in Balgowlah specialising in Self-Employed Home Loans and servicing the whole Northern Beaches

We remove the confusion when selecting a home loan

We ease the administration burden

We don't charge our clients an advice fee

We review your loan on an annual basis to ensure competitiveness for the life of the loan
Located in Balgowlah on Sydney's beautiful Northern Beaches, Right Financial is your local Mortgage Broking business, offering a full suite of home loan and lending products to suit all walks of life and with NO ADVICE FEE.
Here at Right Financial we offer specialist advice in the areas of residential home loans, investment home loans, construction loans, self managed super fund loans, commercial property loans, vehicle finance and business lending and we pride ourselves on providing expert advice for Self-Employed borrowers.
With literally hundreds of home loan products on the Australian mortgage market, it has never been more important to get expert advice. Our specialist mortgage brokers at Right Financial, know which banks are offering the best deals and which loan product are going to suit your personal needs.
If you are thinking about refinancing your current home loan or you are looking to get pre-approval to buy a property on the Northern Beaches, then you can't go past Right Financial. Our expert Mortgage Brokers will guide you through the whole refinance or buying process from start to finish, minimising your paperwork and maximising your savings!
Trusted by the major lenders
To Give You The Best Rates!
Disclaimer: Your full financial situation would need to be reviewed prior to acceptance of any offer or product
Many of our clients experience savings of over $50,000 on their home loan.
To find out how Right Financial can help you save money on your home loan,
simply call us or complete the form below, and we'll guide you through the next steps.