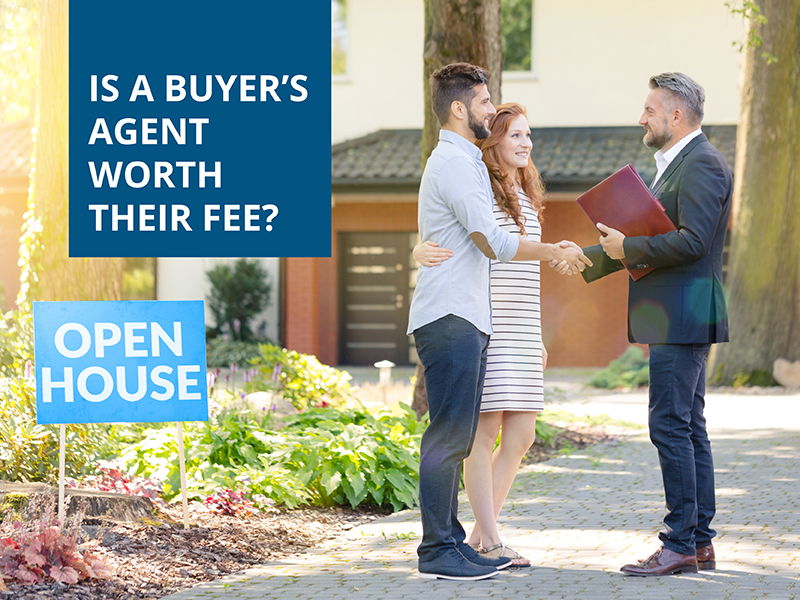 If you've been living under a rock and never heard of a buyer's agent, let me explain what they do.
A buyer's agent is a real estate professional who is hired by a prospective property buyer to source and negotiate the purchase of a property on their behalf.
They claim a fee of around 2 percent of the purchase price of the property. Like with most services, this tends to be negotiable.
A buyer's agent, as the name suggests, represents the interests of the buyer in a real estate transaction; as opposed to a seller's agent, which is commonly known as a real estate agent.
In the past 10 years, buyer's agents have grown in popularity for a number of reasons – but are they worth the fees they command?
Below are four reasons why I believe that a buyer's agent is worth it…
1. Professional experience
There is a huge benefit in having an experienced and licenced buyer's agent on your side.
They can help with:
Selecting a property to buy
Completing due diligence
Removing emotions from the equation
Negotiating on your behalf
All this adds up to savings well in excess of their fee.
2. Access to off-market properties
A seasoned buyer's agent will have developed a large network of real estate agents, with access to properties that aren't advertised through standard channels like Domain and Realestate.com.au.
A buyer's agent is key to uncovering new hidden property opportunities that are generally only available through their networks and connections as the properties are pre-market or off-market.
Having access to these "off-market" property sales could be the difference between finding your perfect home or not.
3. You're time poor
It can take around 10 to 30 property inspections or more to find a suitable property. As you can imagine, this requires considerable time and effort.
For many busy professionals, finding the time for mid-week open houses is difficult; and, if you're busy transporting kids around for weekend sport, Saturday open times are very challenging too.
A buyer's agent will identify and short list properties that best fit your buyer brief which can greatly reduce time wasted whilst trying to acquire your dream property.
4. They can help you overcome geographical challenges
Purchasing further afield can be costly and exhausting, especially if you're flying interstate to view properties.
Having a buyer's agent with a network across the country can bring invaluable local knowledge to the search for property.
Bottom line: a buyer's agent is worth it for many property hunters
An experienced buyer's agent is worth it for many people looking for property.
They can be of exceptional value to those inexperienced in buying property or without the time to invest in searching for it thoroughly themselves.
It's important to find the right buyer's agent to suit your personal goals. Some agents are 'generalists', while others have niche expertise and specialise in working with either homebuyers or investors.
Here at Right Financial, we can help put you in touch with our network of experienced buyer's agents. We'll pass on their details and let you decide which agent best suits your requirements.
Get in touch with us here if you're interested.